Hi! I'm Marnie.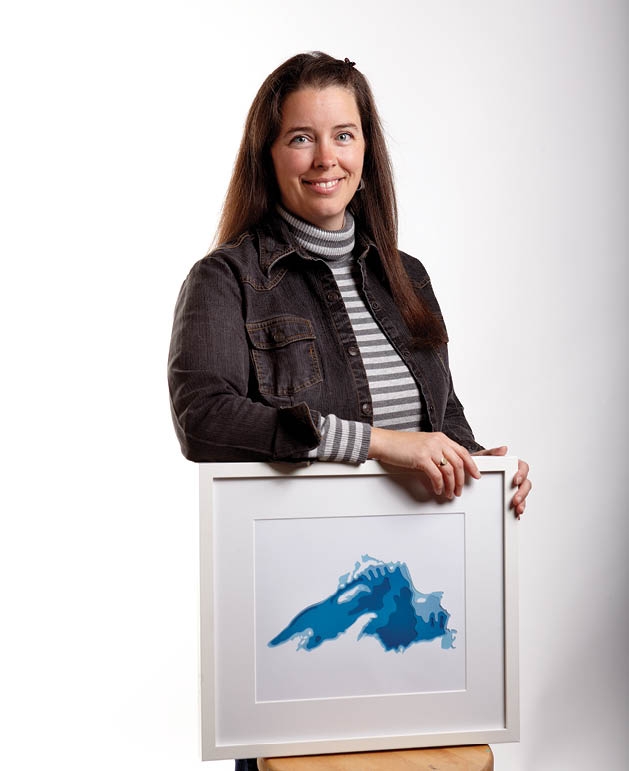 I'm a Minnesota native, continually inspired by the lakes and rivers that surround me. Equally interested in the geological history of the subjects of my artwork as in the process involved in rendering them in paper, I describe my work as the perfect marriage of my fascination with the natural world, and my life-long love of art.
Though I was educated to be an English teacher, I have always loved working with my hands, and paper has been an easy and accessible medium throughout my life. My work rendering lakes, rivers, coastline, and topographies in layers of richly colored paper is the result of years of experiments, fully planned ideas, and happy accidents.
I work in my home studio in Shorewood, MN where I can let in bird song whenever the weather allows. When I'm not working, I enjoy reading manga, biking with my sweetheart, doing anything with our two clever kids, making comfort food, and being entertained by our big, goofy greyhound. There's much more about me, what I think about, and what I do in my blog and newsletter. You can read what my customer think on my Testimonials page.