Minneapolis Chain of Lakes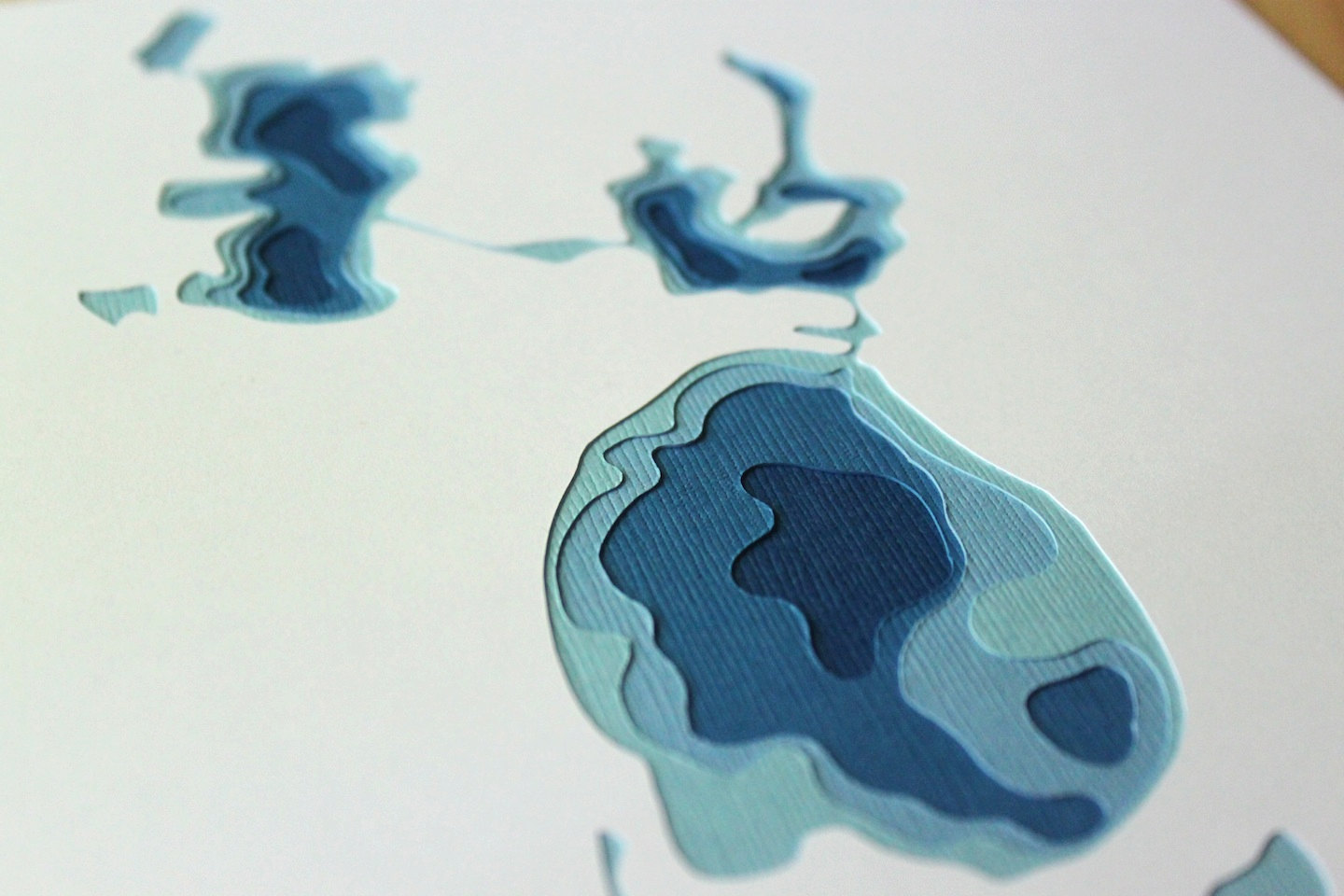 Description:
If you visit Minneapolis, someone here is virtually obligated to give you a tour of the Chain of Lakes. Made up, primarily, of four main lakes, Cedar, Lake of the Isles, Calhoun and Harriet, the Minneapolis Chain of Lakes is an oasis nestled inside our state's biggest city.
Ever since people settled here hundreds of years ago, they have worked to keep much of this area scenic and green. With paved trails looping around the lakes, easy put-in access for canoes and kayaks, and lush green spaces for picnics, concerts, and play, these lakes remind us all why we love living in Minnesota.
This is an original, layered papercut piece, handmade in Minnesota, in a deliciously rich set of Royal blues, and featuring the beloved Minneapolis Chain of Lakes.
This unique piece is intricately cut from five layers of high quality, acid-free cardstock. The top layer is a bright white, while the layers underneath are in ever-darker shades of color. Because this piece is handmade, it will differ very slightly from piece pictured here. The back is titled, signed and dated as an original piece.
Additional Images: